Meet our veterinary team!
Meet the Veterinarians & Team of Millbrae Pet Hospital! We're pleased to provide exceptional vet care for your pets.
Get to know our veterinary team!
We are solely dedicated to your pet's care! We look forward to getting to know you, and we hope you'll take the time to scroll down and get to know us.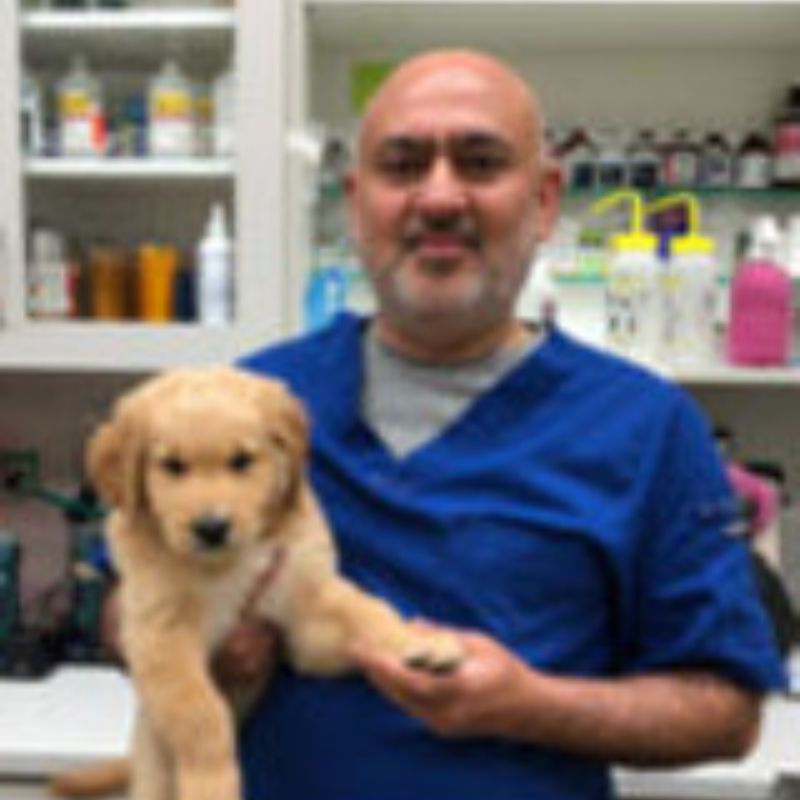 Dr. Magrey
DVM
Dr. Magrey's father was employed at a University where he spent his whole education career. As a student, during the after-school hours, he would sneak through the veterinary facility to go to his father's office. He saw teaching staff and DVM students working with pets and large animals. These moments are the beginning of his interest in veterinary sciences.
Dr. Magrey started working in a small animal hospital in February 2011 in Canada and came to California in 2015 to secure a California Veterinary License. Later, he worked at Ocean Ave Veterinary Hospital and started at Millbrae Pet Hospital in August 2020.
"Conversations with professors stayed embedded in my mind and I had a dream which God materialized and now I am here."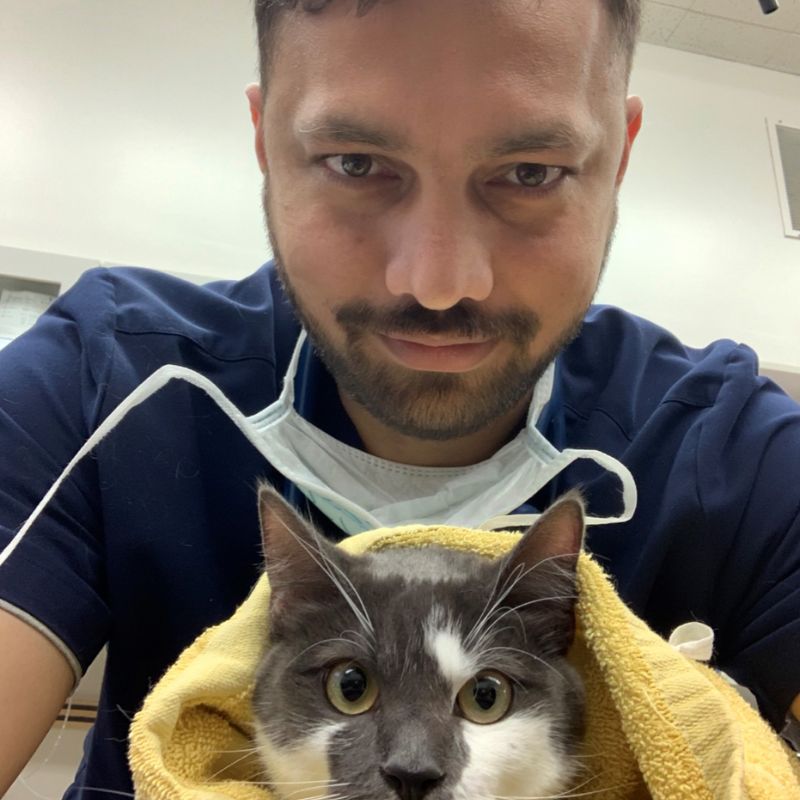 Dr. Mishra
DVM
I was brought up in a village in Nepal where farm animals are part of a family. As a kid, we were allowed to watch day-to-day farm activities but were not allowed to get involved. As we grew up, I got an opportunity to pursue Veterinary science from the college of veterinary science Guru Angad Dev Veterinary and Animal Sciences University Ludhiana, Punjab, India. I graduated from vet school in 2015 and earned a master's degree in Veterinary Medicine in 2017. I worked for a corporate veterinary practice in New Delhi for a year. While working as a veterinary doctor in India, I got a Research Assistant opportunity from the Department of Animal Science at the University of Hawaii in 2019. While studying at the University of Hawaii, I started my ECFVG certification procedure. Following the completion of ECFVG certification, I joined the Ocean Avenue Veterinary Hospital family in August 2022. As a veterinarian, I think veterinary facilities should be available for everyone. In my free time, I like to drive to new places and try new food.